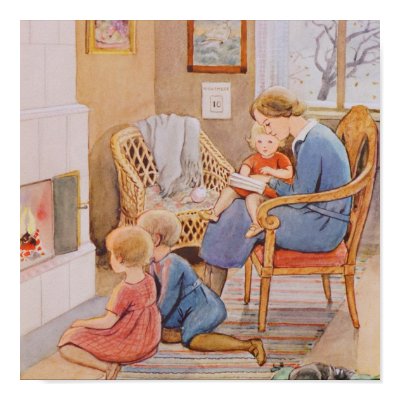 Remember when I was considering homeschooling my children? I am still considering. In fact, I've decided to "homeshool" my three-year-old while her older sister is in school. I found a definition of homeschooling that I like and so I am, in a sense, also homeschooling my seven-year-old:
"Homeschooling is the act of a family taking responsibility for the education of its own children" (Homeschooling the Early Years by Linda Dobson).
The more I read and learn about homeschooling and the state of our current educational system, the more enthusiastic I am getting about taking a more active approach to the education of my kids. My goal is not this crazy notion about a
life-long love of learning
. My goal is to teach my children how to think. Just how I'm going to go about doing that is not altogether clear at this point, but that is my focus.
Since Grasshopper's school is doing a fairly good job at teaching her reading and math, I am looking to enhance some of the other areas of education such as social studies (I prefer to call it history without intentionally leaving anything out), art, music and, of course, religion. Currently, Grasshopper is taking art lessons from a local artist teacher and gets some musical appreciation in her ballet class. I may buy some recorders for further musical development since there was a recent study about an increase in IQ if the learning includes reading notes and playing (or singing). I'd also like to buy a keyboard for the family for Christmas. As for religion, I am trying not to go overboard. She will go to religious education on Sundays at church, plus I will teach her the First Communion stuff (this is the year!!) and then, well, I'm going to teach a class to the neighborhood kids on Thursday nights...it's a plan in the works and I may have to have Grasshopper be my "helper" so she's not religioned out.
Whew!
In a later post, I'll describe what I will be doing with Little Bear. I do have a plan, but at this point my mind is whirling with ideas and they need to find a focus. I am really very excited about it all.